Meet AI SUPERNOVA
Meet the brightest star of the Chill Tips universe. This set features our first-ever square-tip shape with a swoop of lavender chrome across each digit, for a futuristic press-on mani.
SHOP AI SUPERNOVA
SHOP ALL STYLES
What's the CHILL TIP difference?
FULLY CUSTOMIZABLE FOR PERFECT FIT

24 nail shapes and sizes are included in each package to find your perfect fit.

FAST APPLICATION & REMOVAL

Using our medical-grade, gentle nail glue, easily apply your press ons for long-term wear.

Pop them on, pop them off. Nail glue can hold for up to 3 weeks depending on your application process. When you're done, keep your tips for multiple uses!

ICONIC CHILLHOUSE DESIGNS

Best of all, each style features iconic designs from NYC's mecca of nail art and self-care, Chillhouse!
CHILL TIPS
Professional-grade nail art manicures in an easy, 15-minute application.
Named
"THE BEST PRESS-ONS" by
HOW TO CHILL TIP
Apply your new press-ons in a few easy steps.
Prep your nails to apply the tips. Push cuticles back with the little wooden tool provided. Buff and smooth your nails with the file provided in the box.

Remove Tips from the box and choose which size work best for your hands and nails. Lay them out on the cardboard piece provided.

Moving from thumb to pinky, apply a small dot of glue to the base of the tip and the finger nail.

Press firmly for 30 seconds per nail focusing on the edges of nail, this insures that no moisture or bacteria get under the nail.
A REVOLUTION in press-on nails from the team behind New York's most ICONIC MANIS.
LONG LASTING – REUSEABLE – DURABLE – GENTLE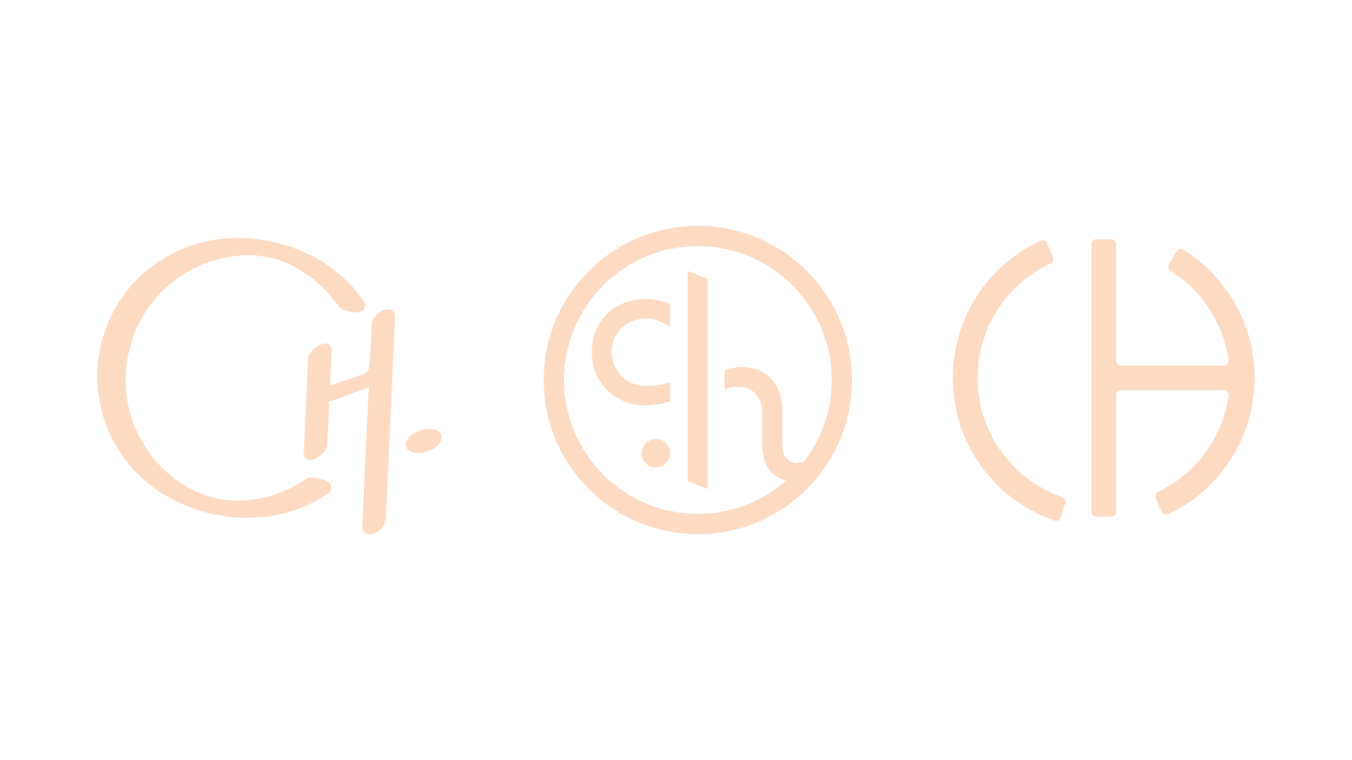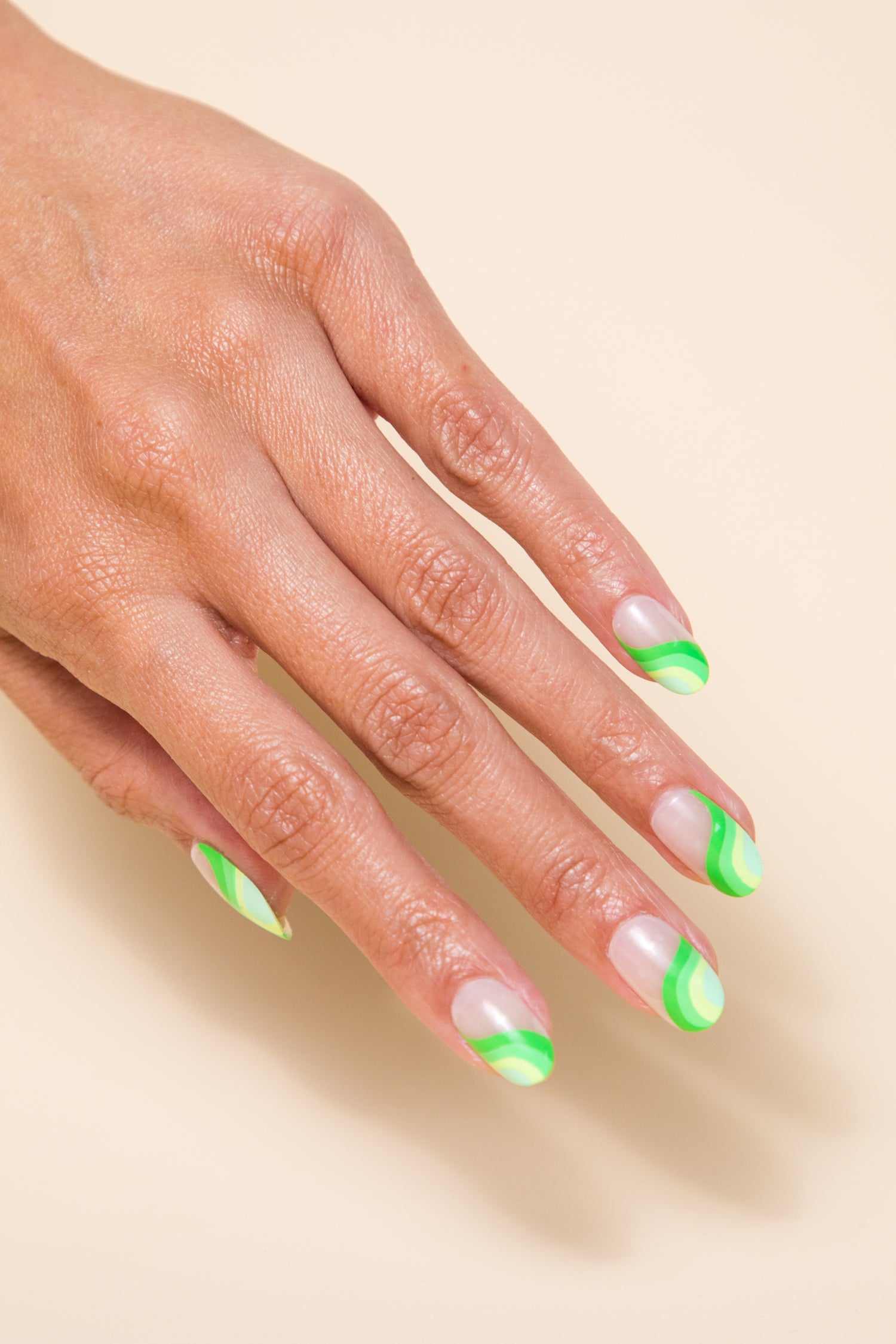 Self Care Treatments for a Chiller You.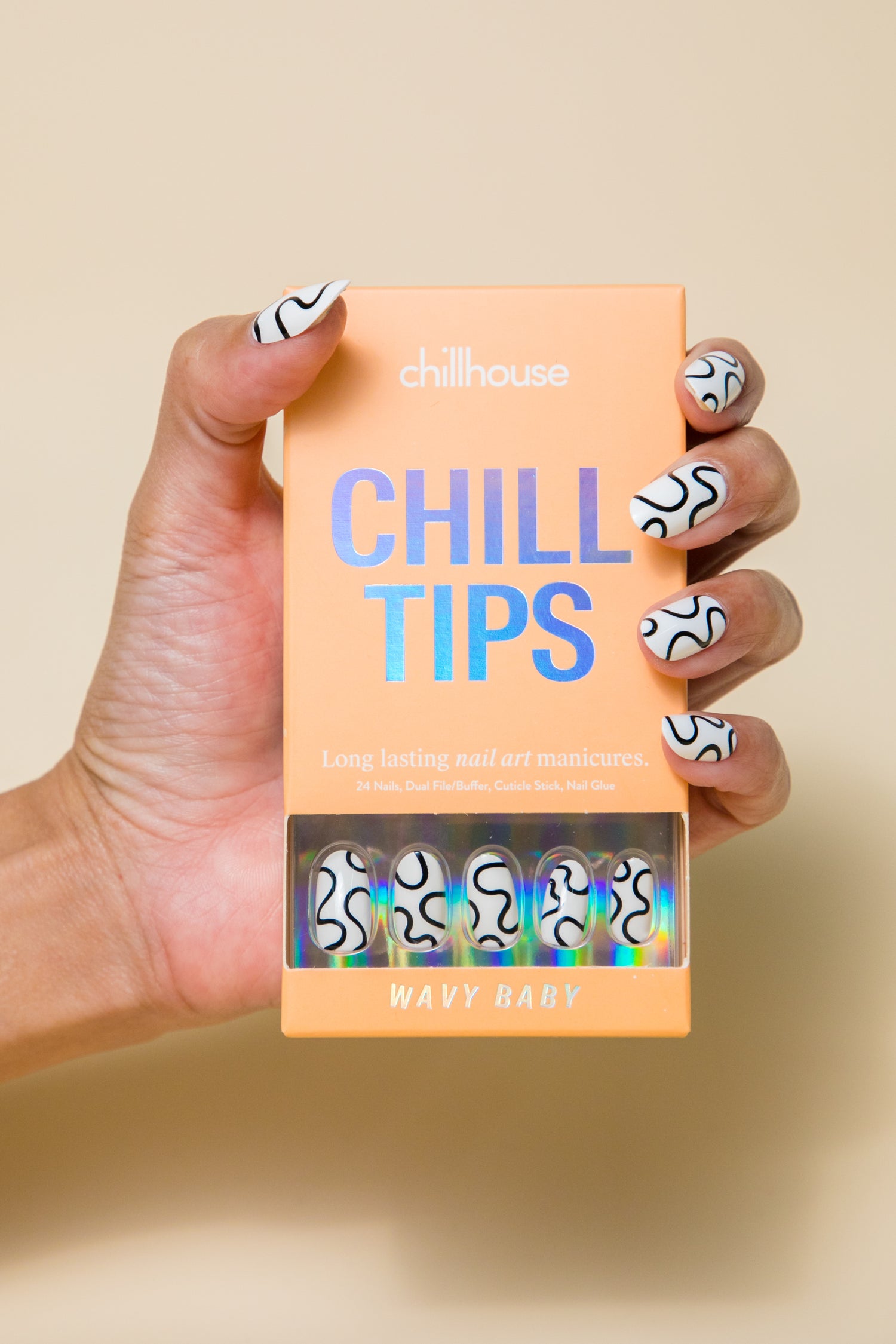 Hard to forget designs from NYC's mecca of nail art.
DURABLE, COMFORTABLE AND CUSTOMIZABLE.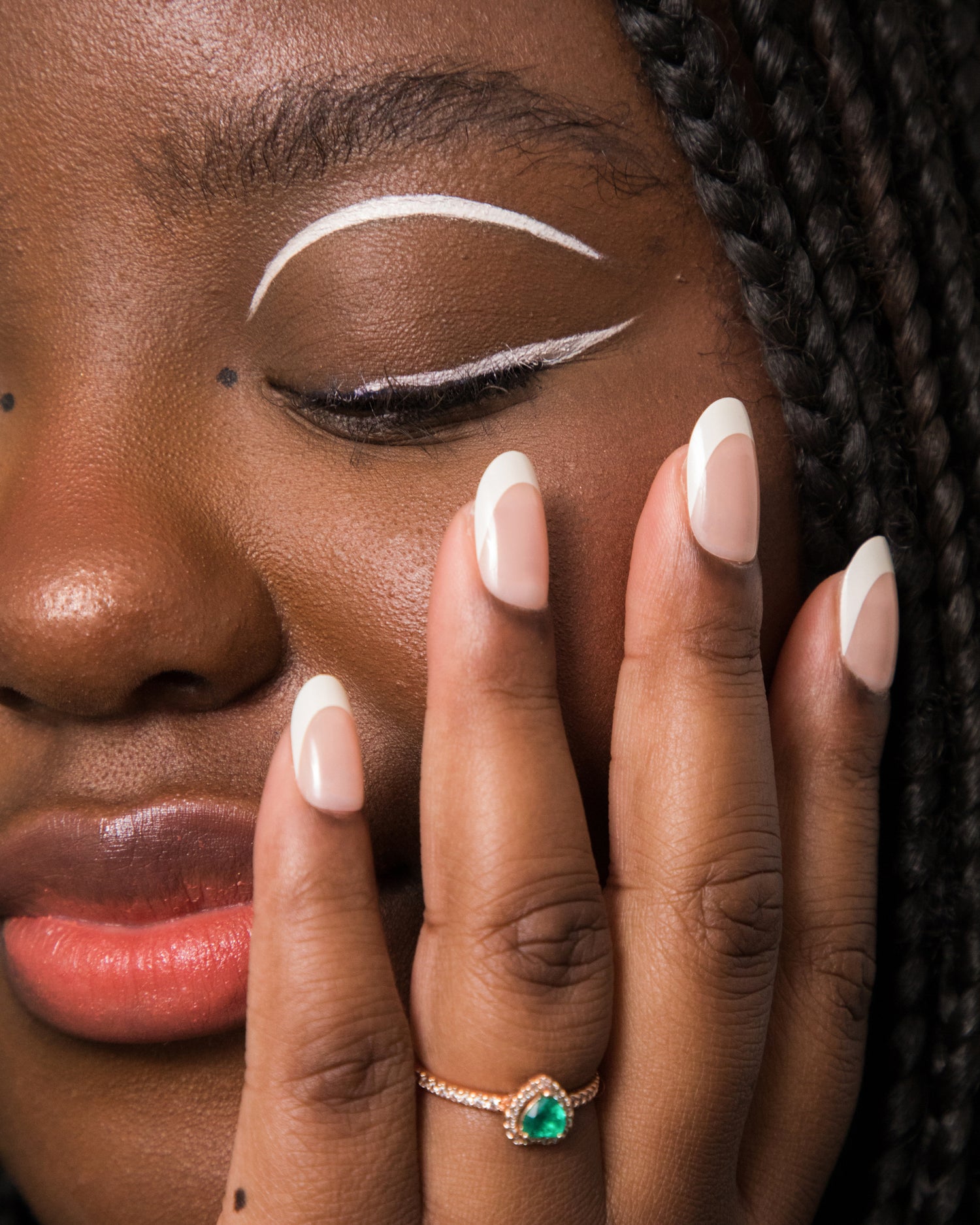 AWARD WINNING
Press-Ons for any style or mood.
LONG LASTING, ICONIC NAILS, IN 15 MINUTES FLAT.
Press-Ons you can trust to stay put (even if you lose your chill).
ANYTIME, ANYWHERE APPLICATION.
WHAT OUR CHILL FAM IS SAYING...
"I've had these on for over a week and they still look new. I think I'm hooked for life?"

"@chillhouse chill tips have survived: A full beach day, Soccer, Volleyball, 3 runs, The ocean"

"Chill Tips bring me SO MUCH JOY!! EXACTLY what I need right about now!!!"

"So very in love with the new @chillhouse Chill Tips. Easiest application ever"

"Kept Chill Tips on for 10 days without any issues and this is the healthiest my nails have ever looked after wearing artificial nails. A+++"
FROM OUR COMMUNITY
Join the Chill Tip Commnuity
Join the CHILL TIPS Community