We believe every house can be a "chill home". We believe you can replicate spa-like experiences from the comfort of your home, and when you don't want to, we're here for you too via our flagship locations. 
We aim to inspire our community to celebrate their me-time, own their self-care rituals, and hopefully, find some much needed chill in this chaotic world. 

We want to shine a light on mental health issues and inspire everyone to prioritize themselves in uplifting ways. 

We celebrate feel good moments and are here to help you chill TF out.
Named
"THE BEST PRESS-ONS" by
At Home Self Care Treatments
Products and moments for a chiller you. Shop our collection of at home self care treatments to elevate your mood and simplify your self care practice.
EXPLORE AT HOME TREATMENTS
OUR LOCATION
Step inside our Oasis for Modern Self Care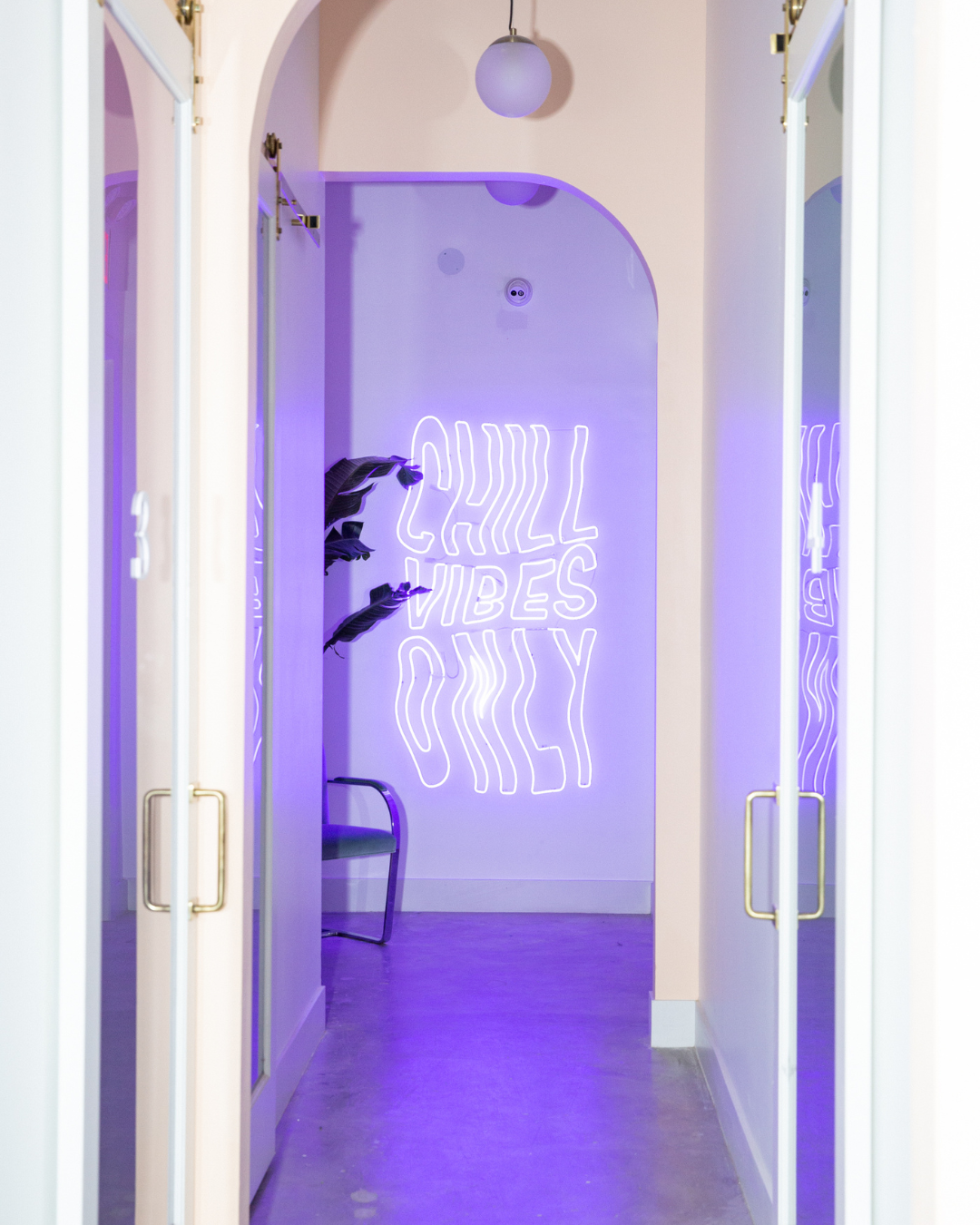 Pillars of Chill
CLEAN & CONSCIOUS

We formulate with clean standards in mind and think about our treatments' impact to our customers and the environment at large. Learn more about our treatments by visiting our PRODUCT FAQ page here.
EFFICACIOUS & PROVEN RITUALS

We believe in tried & true services and are committed to keeping self care rituals alive through innovative messaging, formulations & packaging. We give tried & tested formulations and give them a breath of fresh air. 

We believe in a combination of science-backed ingredients, combined with innovative elements that bring something exciting & fresh to the beauty & wellness landscape. 
ME TIME FOR ALL

We aim to create affordable, fun & accessible treatments for all. We're the me-time reminder every generation & household needs. 
MENTAL HEALTH MATTERS

We believe real chill starts from the inside out and are here to support organizations doing the heavy work. 1% of Chillhouse's company-wide proceeds will be directed towards mental health initiatives. We currently support Half the Story & Sad Girls Club.

Learn more about our 1% for a Chiller World initiative here.
MEET OUR FOUNDER
Cyndi Ramirez is a second generation Colombian-American who grew up watching her mother treat patients in her cosmetology spas in Queens and Manhattan not knowing one day she would reflect on that experience to launch a new self care movement.

She began her career in brand & business development at a startup consultancy, allowing herself to dive head first into all facets of entrepreneurship. Several years and a major aha moment later, Cyndi, along with her husband and a team of partners, opened the initial Chillhouse location in 2017 with a goal to modernize the spa industry.

The team sought out to provide easy, attainably-priced, tried & true services to stressed out New Yorkers in a modern setting. The concept resonated widely and inspired a new way of thinking when it comes to taking care of oneself. Chillhouse has now become the go-to online & physical destination to FIND YOUR CHILL™.

Since inception, the brand has grown from its initial Lower East Side location to a large Soho Flagship and now creates self-care rituals for chill-seekers everywhere through their line of clean beauty and wellness products aimed at maximizing your "me time".

She and her husband, Adam, currently live in NYC with their baby, Hendrix. You can catch them hanging at the Chillhouse Flagship, or one of Adam's few bars in Lower Manhattan.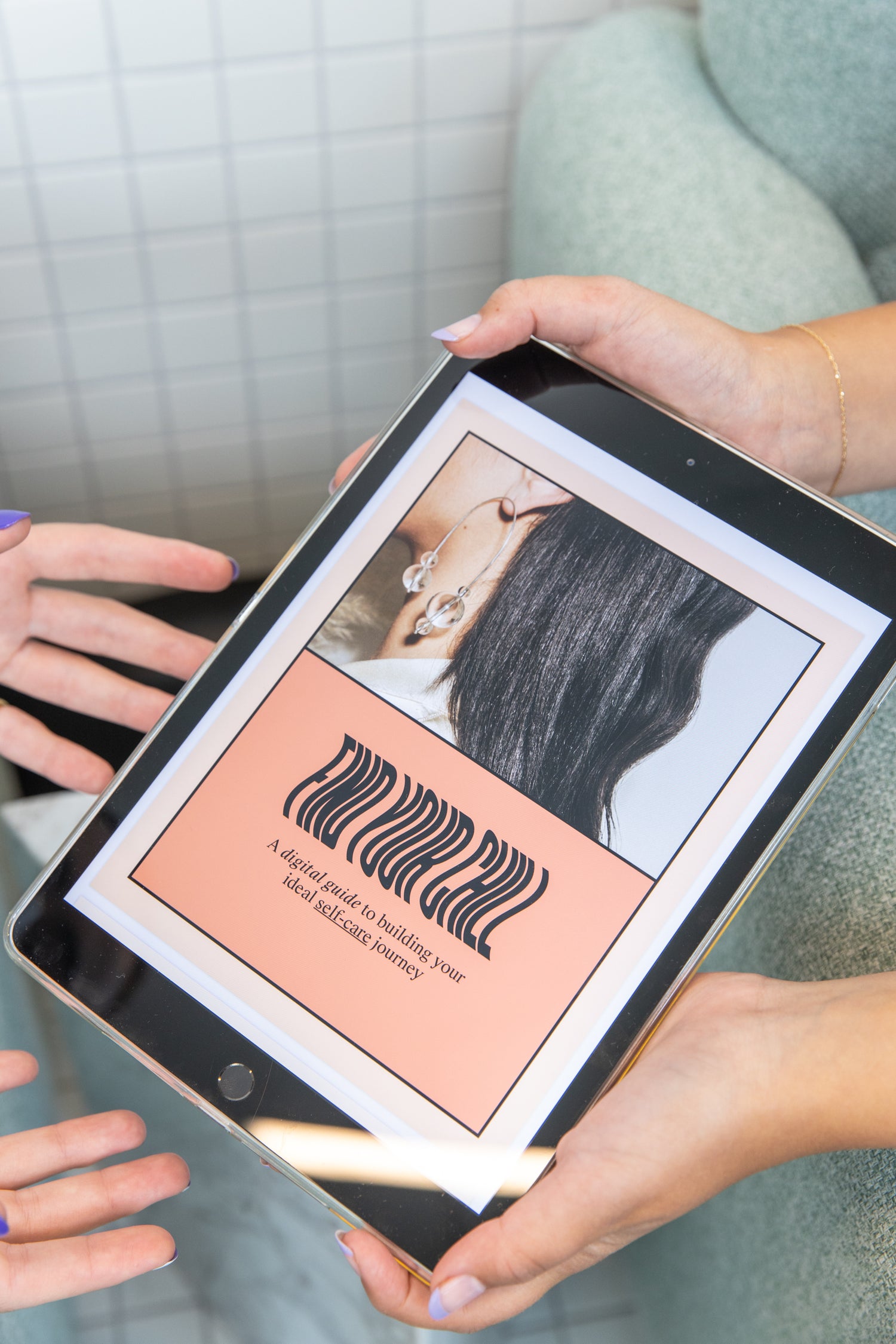 Supporting a Chiller World
MENTAL HEALTH ADVOCACY
We started Chillhouse in 2017 to combat an increasingly stressful world. Our Flagship oasis in Soho is a representation of that — a reprieve for hordes of overworked and overstimulated guests to take a moment for themselves. At the same time, our growing collection of formulated products aim to help celebrate and simplify self-care rituals — bringing the spa day home with you.

That said, we know stress is much more serious than beauty products and spa days. While they are fun and important, mental health issues still abound in today's world.

We currently commit 1% of proceeds to support mental health advocacy and efforts. We hope, with your help, to continue to destigmatize the silent epidemic that plagues our modern society.

While we promise to continue bringing you fun products that make self-care moments attainable and chill, we also commit to supporting serious conversations through our platform The Chill Times and through these great organizations.
1% for a Chiller World
Sad Girls Club
Half the story