For those ready to elevate their complete self-care ritual - day + night, face + body. 
The collection features:
Have a Chill Day Face Oil
A daily face oil formulated with a robust blend of natural essential oils and Squalane, to combat a wide array of skin woes while providing targeted results. This blend was created so you can start your day with a balanced, silky complexion, while promoting long-lasting hydration, cell turnover, anti-aging benefits, and calmed and detoxified skin.
Have a Chill Day Body Oil
A daily body oil featuring the ingredients and potency of traditional face products to deeply hydrate, improve elasticity, encourage cell regeneration, soothe irritated skin, and ultimately seal in moisture. This antioxidant-rich blend contains Vitamins A, B, C, and E, delivered through prickly pear, watermelon, and papaya seed oils to leave skin velvet soft with no residue.
Have a Chill Night Face Oil
A nightly face oil to help your skin dreams become reality by morning. This formula was created to target persistent skin sensitivities at any stage of your skincare regimen. Capric Triglyceride is paired with natural oils and extracts to reduce signs of aging, redness, and irritation, while encouraging cell turnover and helping prevent future impurities.
Have a Chill Night Body Oil
A nightly body oil that deeply penetrates the skin to heal, calm, and hydrate while preventing impurities and improving skin elasticity. This body formula features sweet almond oil, natural extracts, blue tansy, and cedarwood to provide complex care through a single product-- minimizing your routine to maximize your rest.
Shipping & Returns

Your order will be shipped within 48 hours from when you place your order. With that being said, sometimes there are slight delays but we try our best to keep fulfillment within this timeframe. See FAQs for more info.
Share
View full details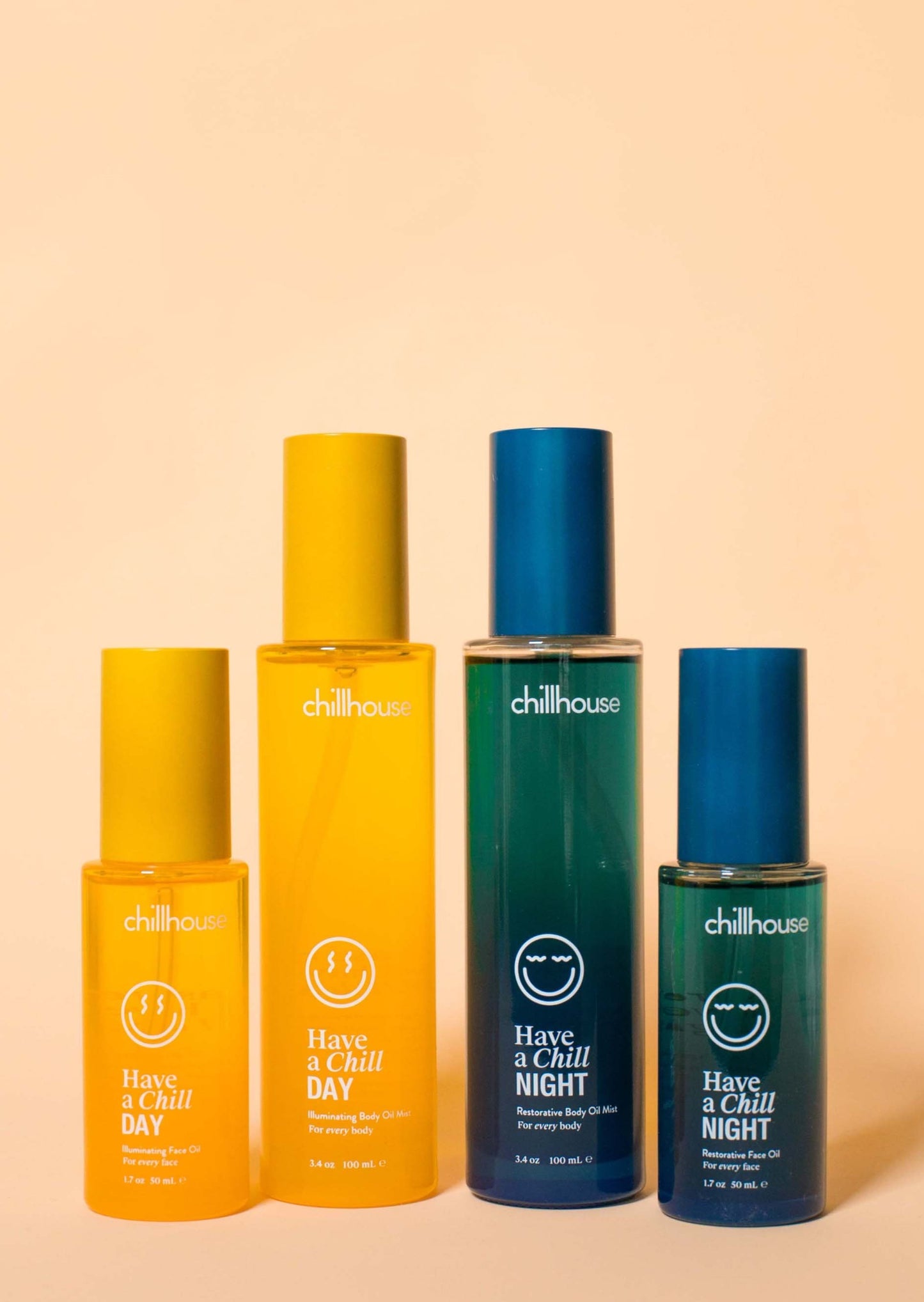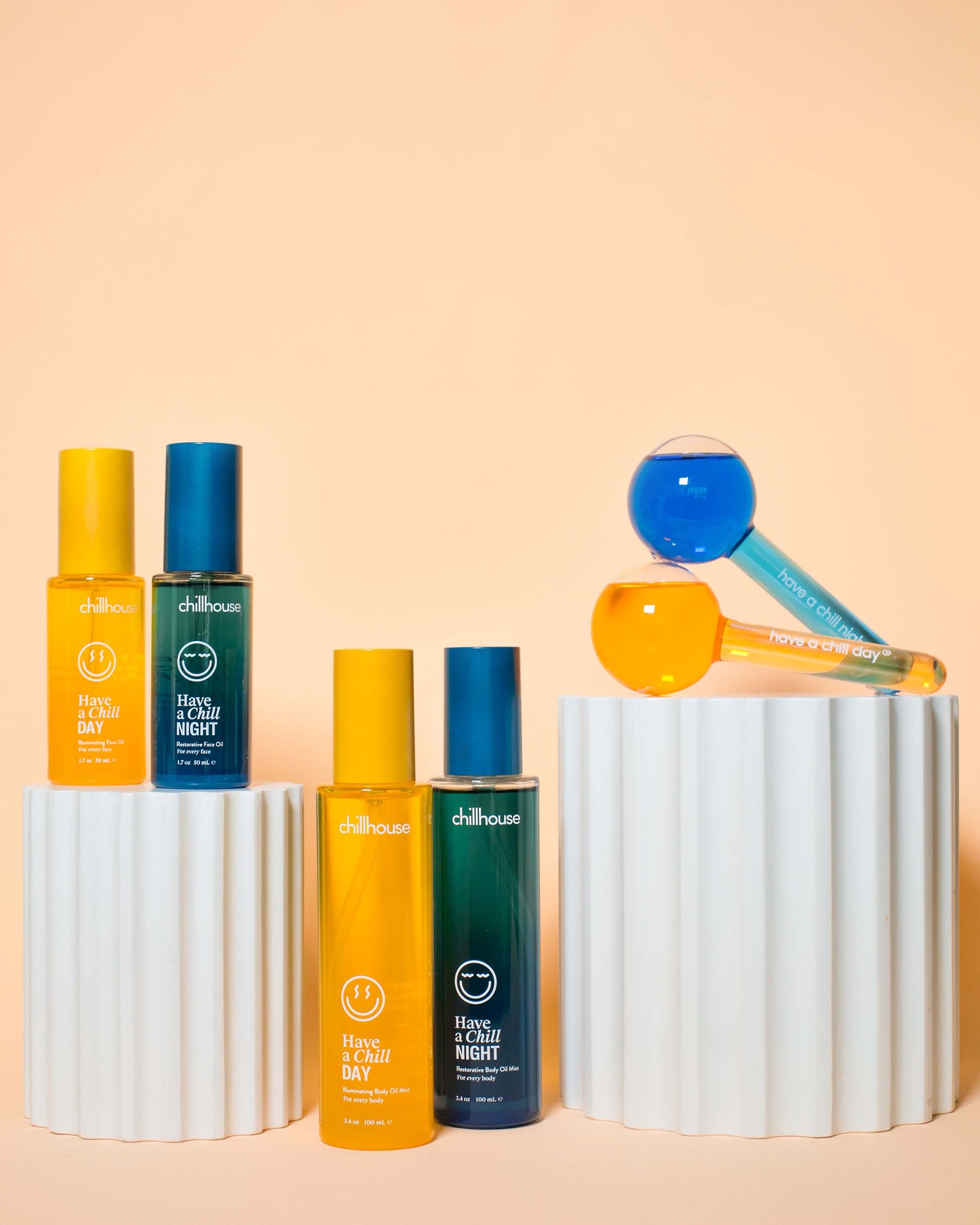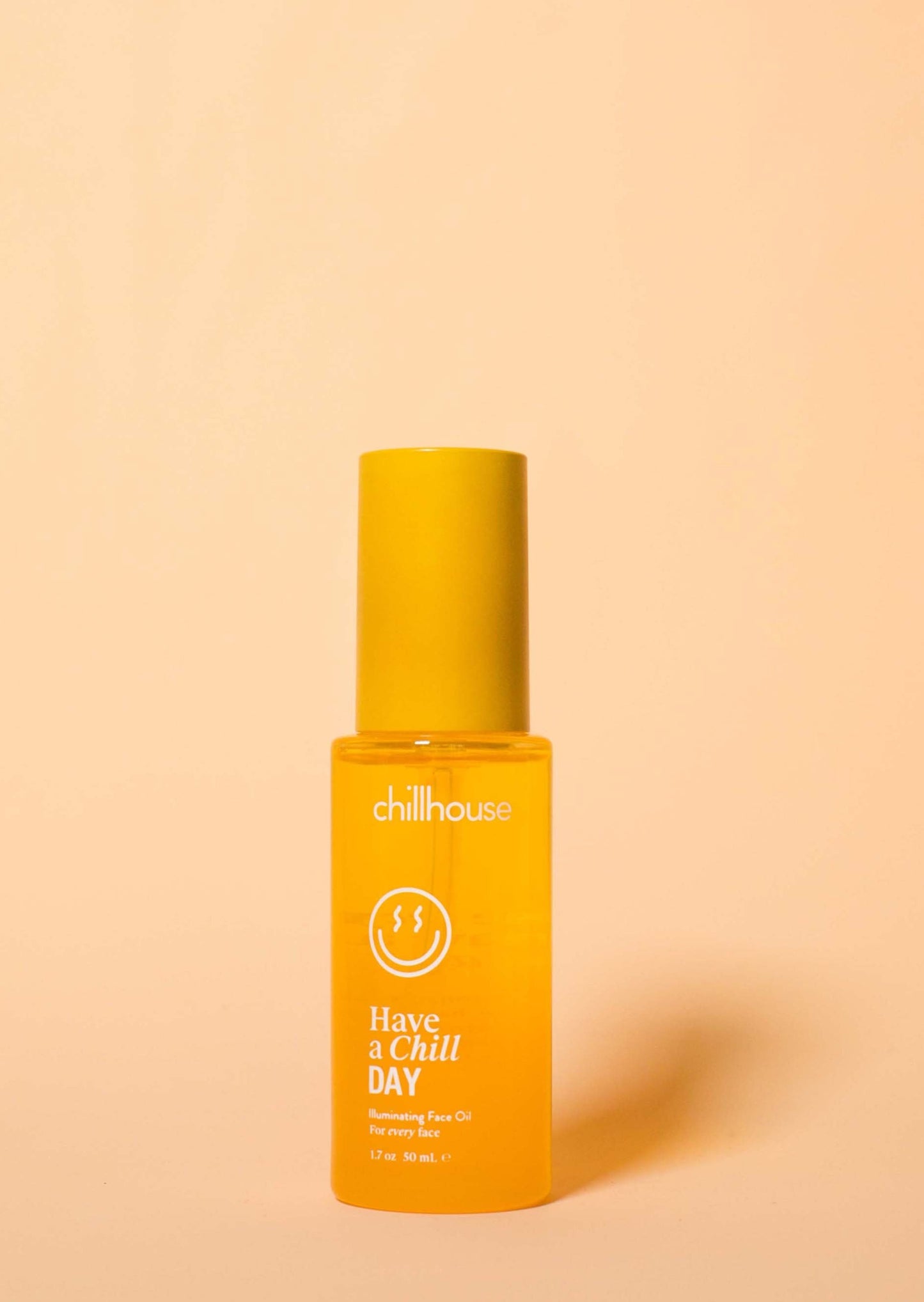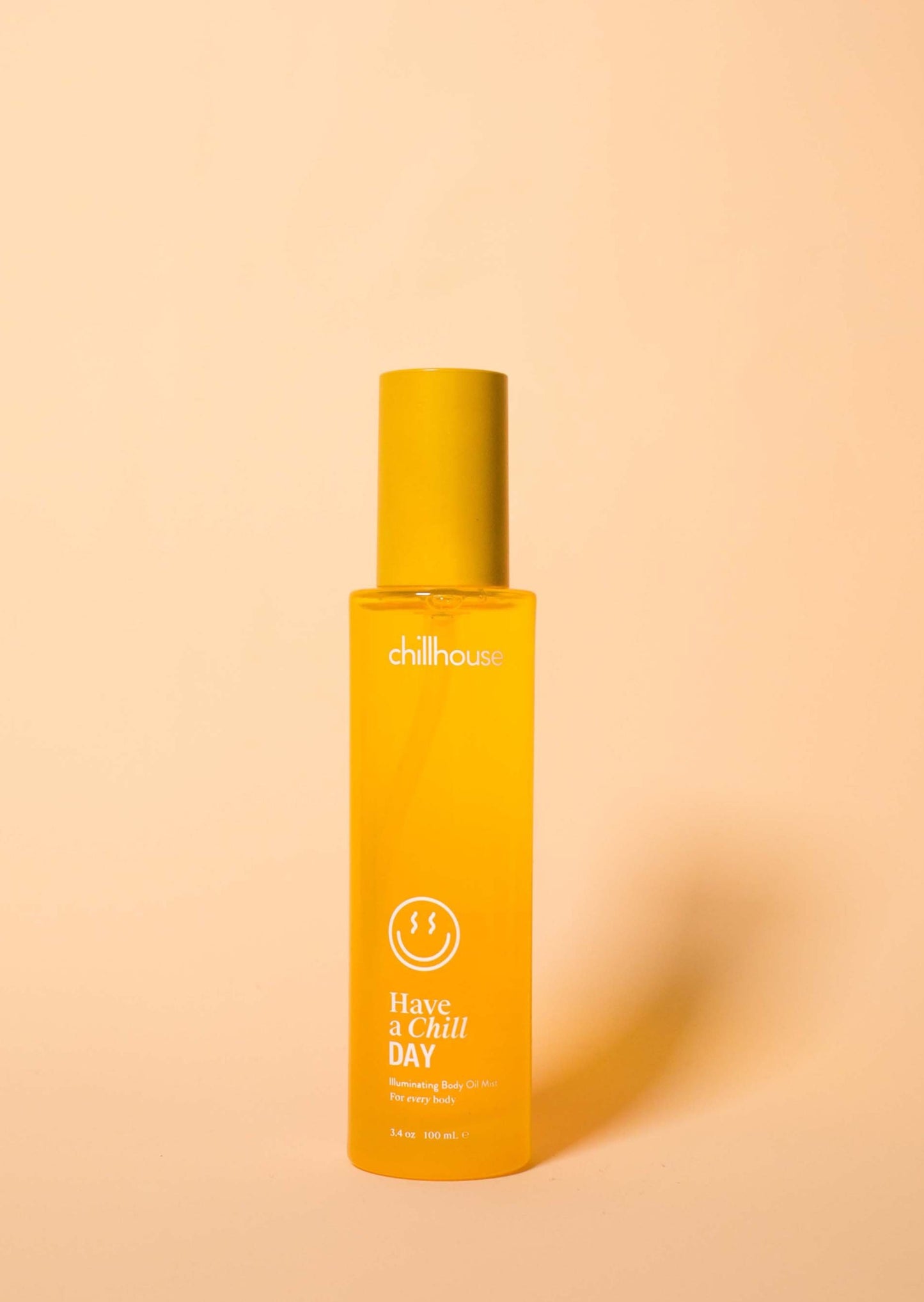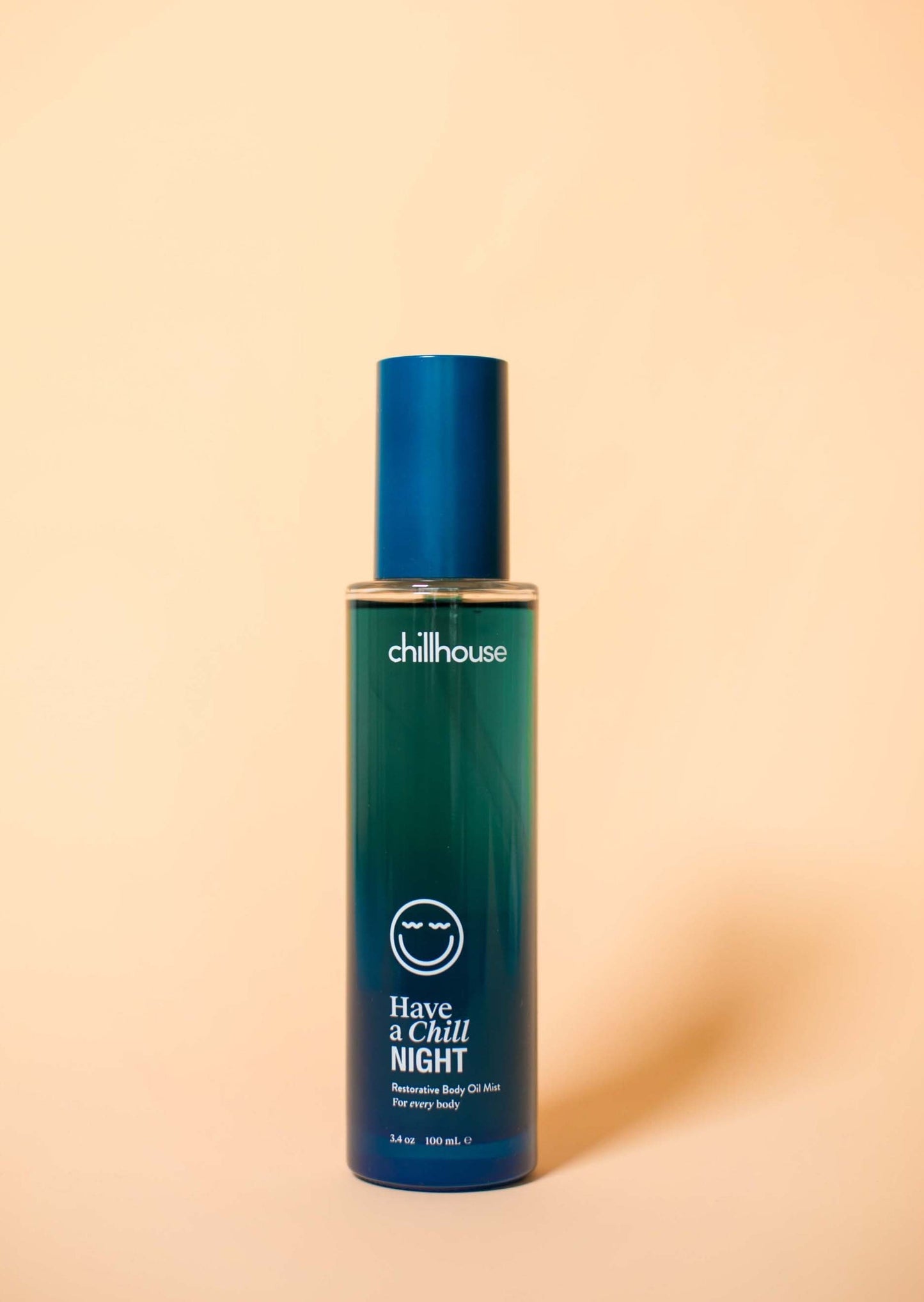 Subscribe to Our Chill Newsletter
Don't know about you, but our inboxes are crazy, stressful messes. Give them a little chill break from RL. Even better when the messages include chill content, contests and discounts.