Regular price
Sale price
€36,95
Unit price
per
Sale
Sold out
A full-body massage tool for tension and stress relief.
This natural white jade gua sha eases muscle tightness across shoulders, back, neck, or any area of tension.
Muscle Muse is here to massage away stress while promoting lymphatic drainage, decreasing puffiness, and boosting collagen production and blood circulation. 
Breathe easy as your muscles relax for a full-body chill.

How to Use

1) Prep the skin with Chillhouse body oil to ensure skin is ready for your gua sha.

2) Holding the gua sha tool from the wave grip handle, press the smooth, flat edge of the tool onto the desired area of your body.

3) Pressing firmly, glide the gua sha tool down the muscles of your neck, back, stomach, arms, or legs. For tension in your upper body, glide from inside to outside of chest.

4) Repeat in 4-6-inch strokes for 5-10 minutes, before moving to next muscle group in need of some TLC.


Shipping & Returns

Your order will be shipped within 48 hours from when you place your order. With that being said, sometimes there are slight delays but we try our best to keep fulfillment within this timeframe. See FAQs for more info.
Share
View full details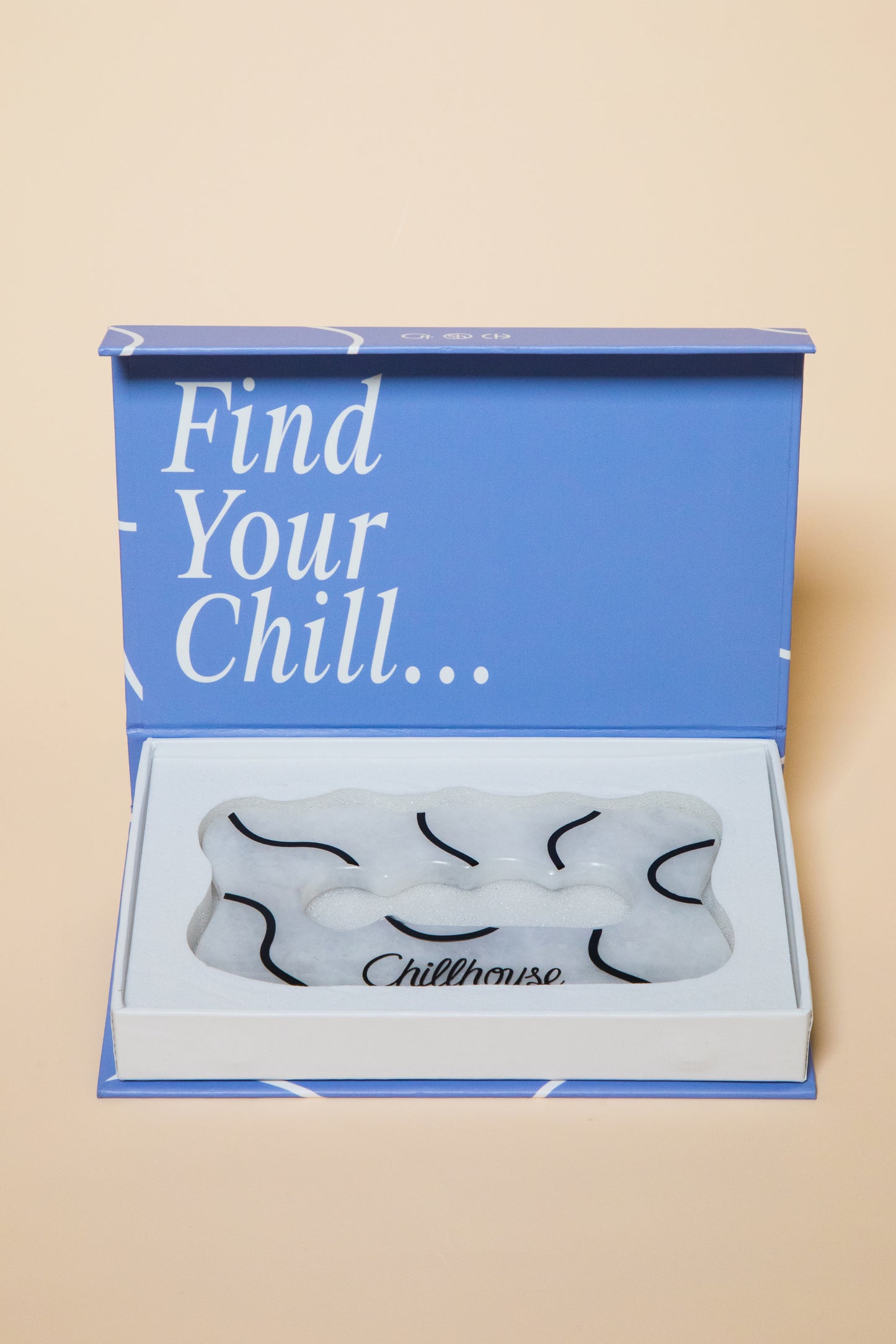 A full-body MASSAGE TOOL for tension and stress relief.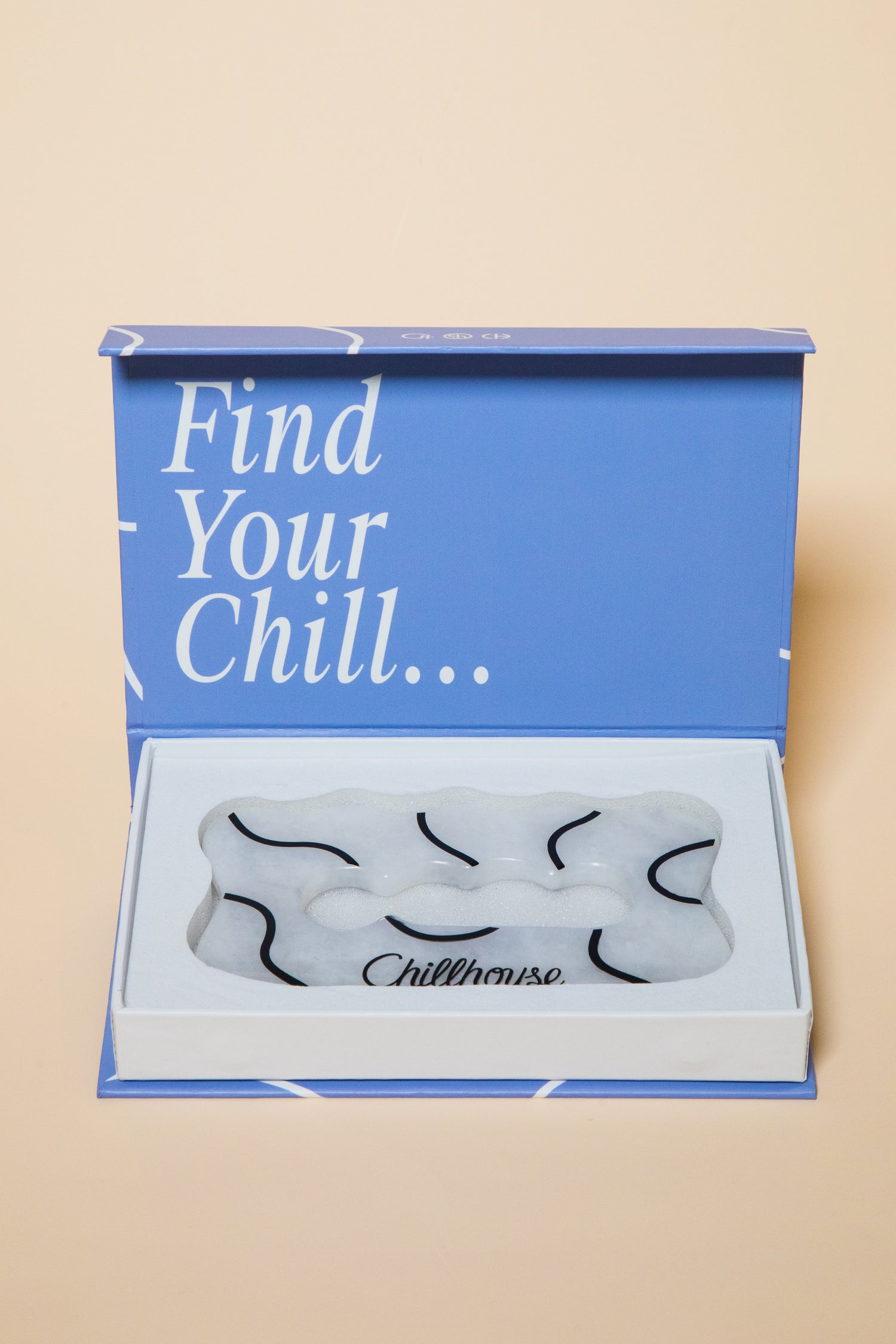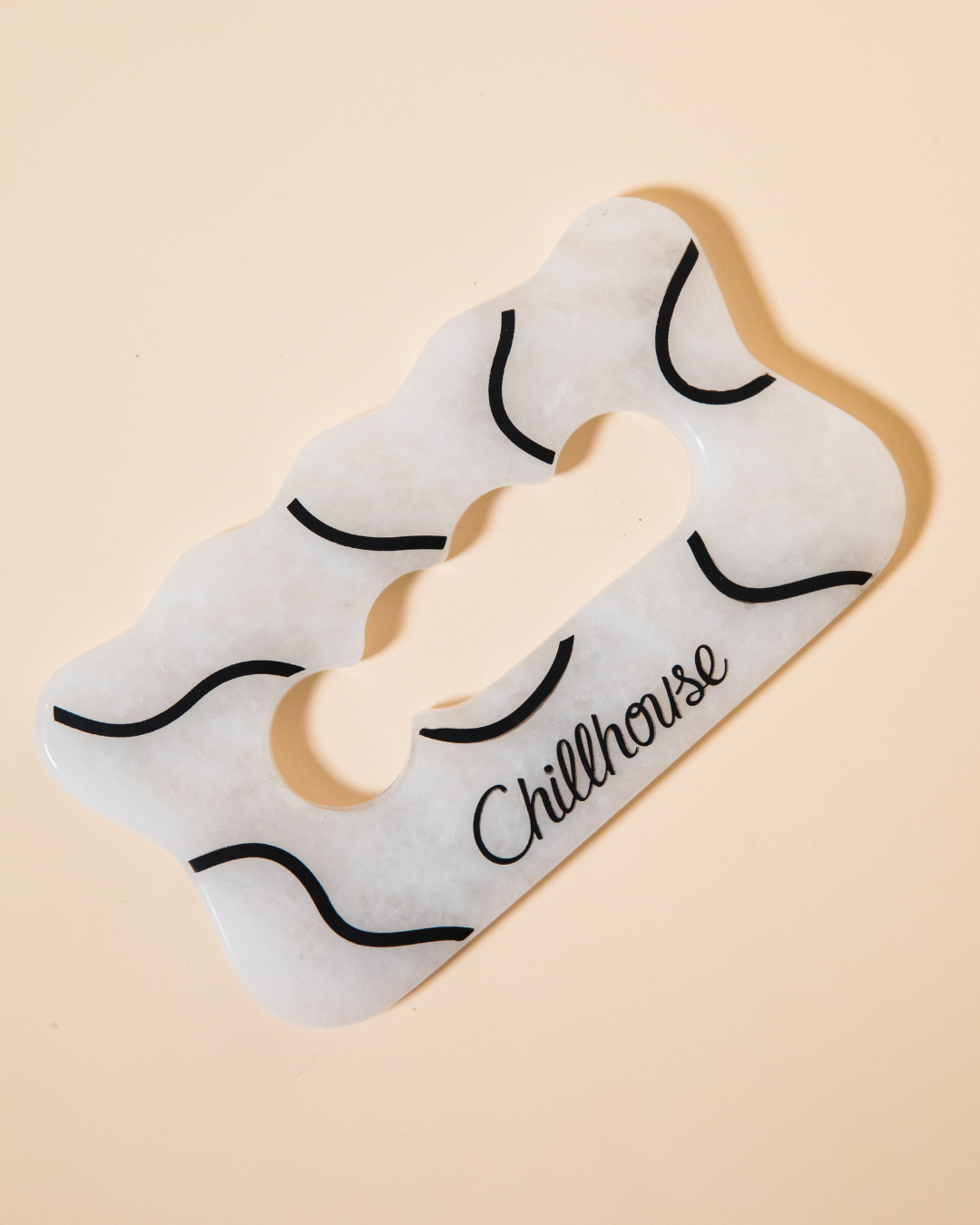 EASES
MUSCLE TIGHTNESS across shoulders, back, neck, or any area of tension.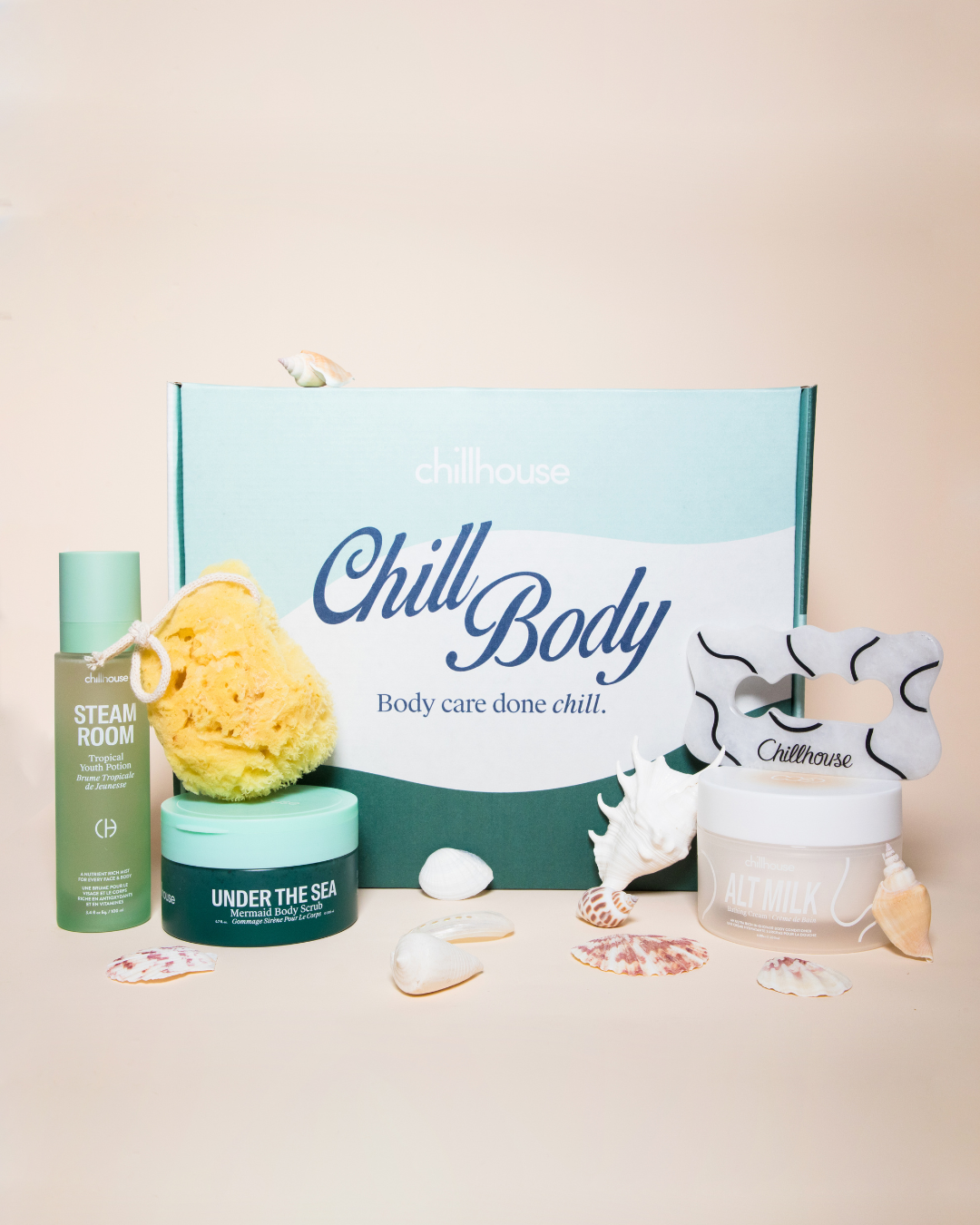 bundle and save with our chill body vault
Everything that you need for a total body refresh.
ALT MILK: An ultra-rich in shower body conditioner.  This ultra-hydrating, Cleopatra-approved alternative blend of Oat, Pistachio and Coconut is activated by water contact to absorb deeply into the skin and provide a nourished glow. Use in the showeror bath to quench thirsty skin.
UNDER THE SEA: An oceanic body scrub experience for all skin types. This unique formula smooths and soothes while transporting you—mind and mood—to a sandy oasis. The mermaid green scrub, powered by antioxidant rich Spirulina, has flecks of Black Hawaiian Sand and nourishing Algae Oil, Vitamin E and Coconut Oil to leave skin feeling silky soft. 
STEAM ROOM: a deeply hydrating & illuminating face & body mist that sets the tone for a chill day ahead with rockstar ingredients such as Green Tea, Vitamin E, Sodium Hyaluronate & Aloe Vera.
MUSCLE MUSE: A full-body massage tool to relieve tension and stress.
SHOP CHILL body VAULT
Other Super Chill Collections
Subscribe to Our Chill Newsletter
Don't know about you, but our inboxes are crazy, stressful messes. Give them a little chill break from RL. Even better when the messages include chill content, contests and discounts.