Regular price
Sale price
€48,95
Unit price
per
Sale
Sold out
Channel your inner mermaid with our NEW Under The Sea oceanic body scrub + Sea Siren in our new Classic shape. Save on this set and watch yourself transform into a silky siren.
This bundle includes: 
Sea Siren Chill Tips (Classic Shape)


Under the Sea
Product Details:
Chill Tips:

 

Chill Tips are salon-quality nail art that you can do in your chill home or on the go. There's no mess, no wait time, and no smudges, so you have more me-time. The kit includes 24 nails to find the right size, dual-sided buffer and file, cuticle stick & gentle glue. 

Under The Sea: An oceanic scrub experience for all skin types. This unique formula smooths and soothes while transporting you—mind and mood—to a sandy oasis. The mermaid green scrub, powered by antioxidant rich Spirulina, has flecks of Black Hawaiian Sand and nourishing Algae Oil, Vitamin E and Coconut Oil to leave skin feeling silky soft. 
How to Use

CHILL TIPS APPLICATION:
Begin with bare, natural nails. Treat nails with buffer to increase wear time and press cuticles back to desired shape prior to working with Chill Tips press-on nails.

1. Select desired press-on nail for each finger, ensuring the shape and size align with natural nail. Use file, buffer, and cuticle stick to prep if necessary.
2. Apply a light layer of gentle glue to back of the Chill Tip.
3. Apply a generous amount of gentle nail glue to your natural nail (don't worry it's non-damaging!).
4. Wait 3 seconds for glue to activate.
5. Press and hold Chill Tip to natural nail for at least 30 seconds, ensuring equal pressure is applied to entire nail.
6. Perfect shape and feel using nail tools.

Apply enough glue to avoid air pockets for best results. Generous amounts of glue will firmly secure Chill Tip and extend wear time. Use cloth, cotton round, or nail brush to remove excess glue if needed.

CHILL TIPS REMOVAL:
For our Tips to be 100% reusable we recommend letting them fall off naturally. However, if you're in a pinch and do not want to reuse your Tips follow the below:

1. Soak hands in warm water with soap to loosen the glue and soften the cuticle.
2. Prep your skin and nails with some kind of oil to loosen the glue from around the edges. Coconut Oil or Olive Oil work great!
3. Once you begin to feel the glue soften, use the little wooden tool provided to get leverage between the nail and the tip and pop the tip off.
4. Wash hands to clear nails of any leftover glue residue and decide which Chill Tips your applying next.

UNDER THE SEA: Run your body under warm water to open up pores. Apply a small amount of Under the Sea with your hands and rub gently on your skin in small circular motions across your body. Rinse to reveal glowing, mermaid-like skin.
Shipping & Returns

Your order will be shipped within 48 hours from when you place your order. With that being said, sometimes there are slight delays but we try our best to keep fulfillment within this timeframe. See FAQs for more info.
Share
View full details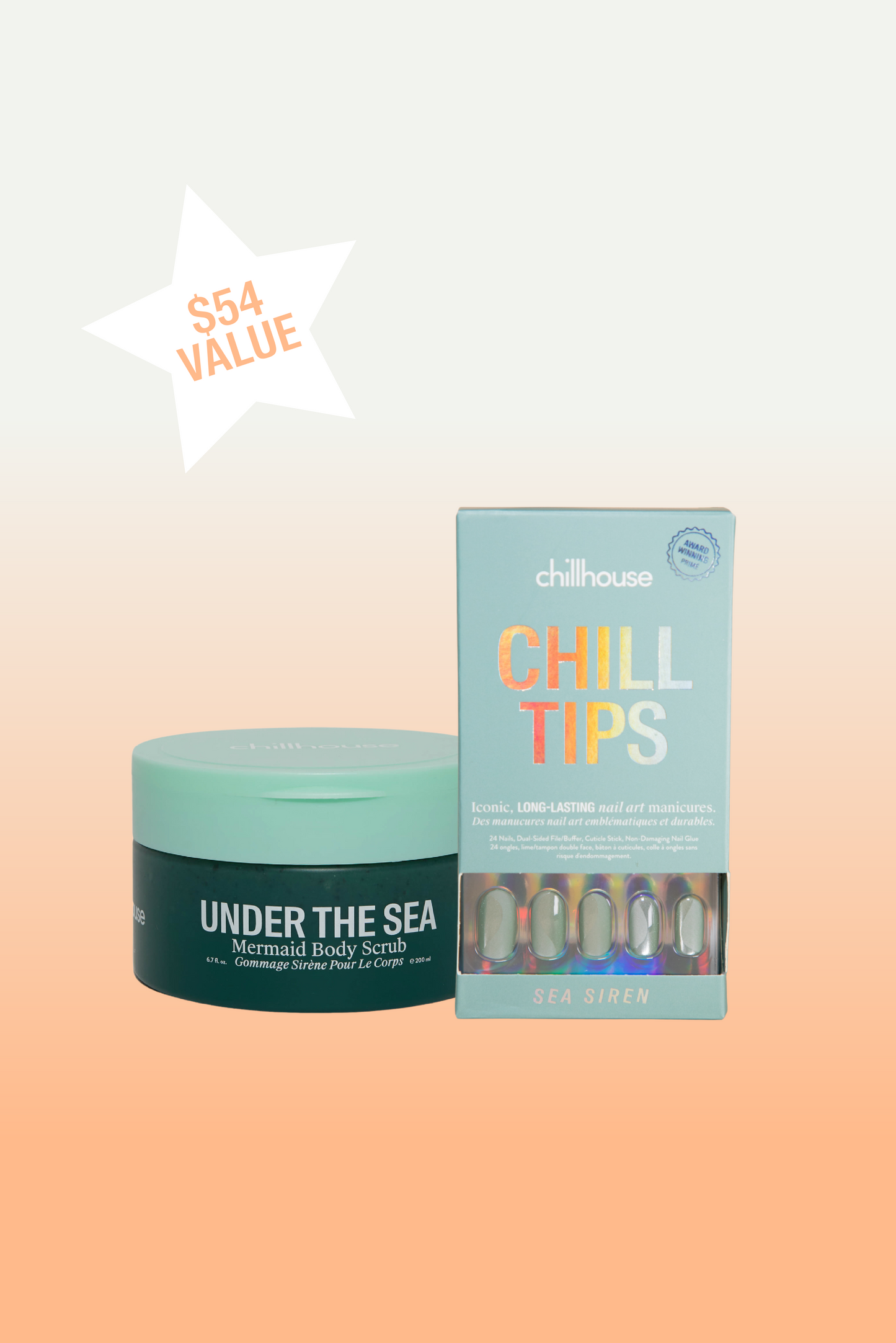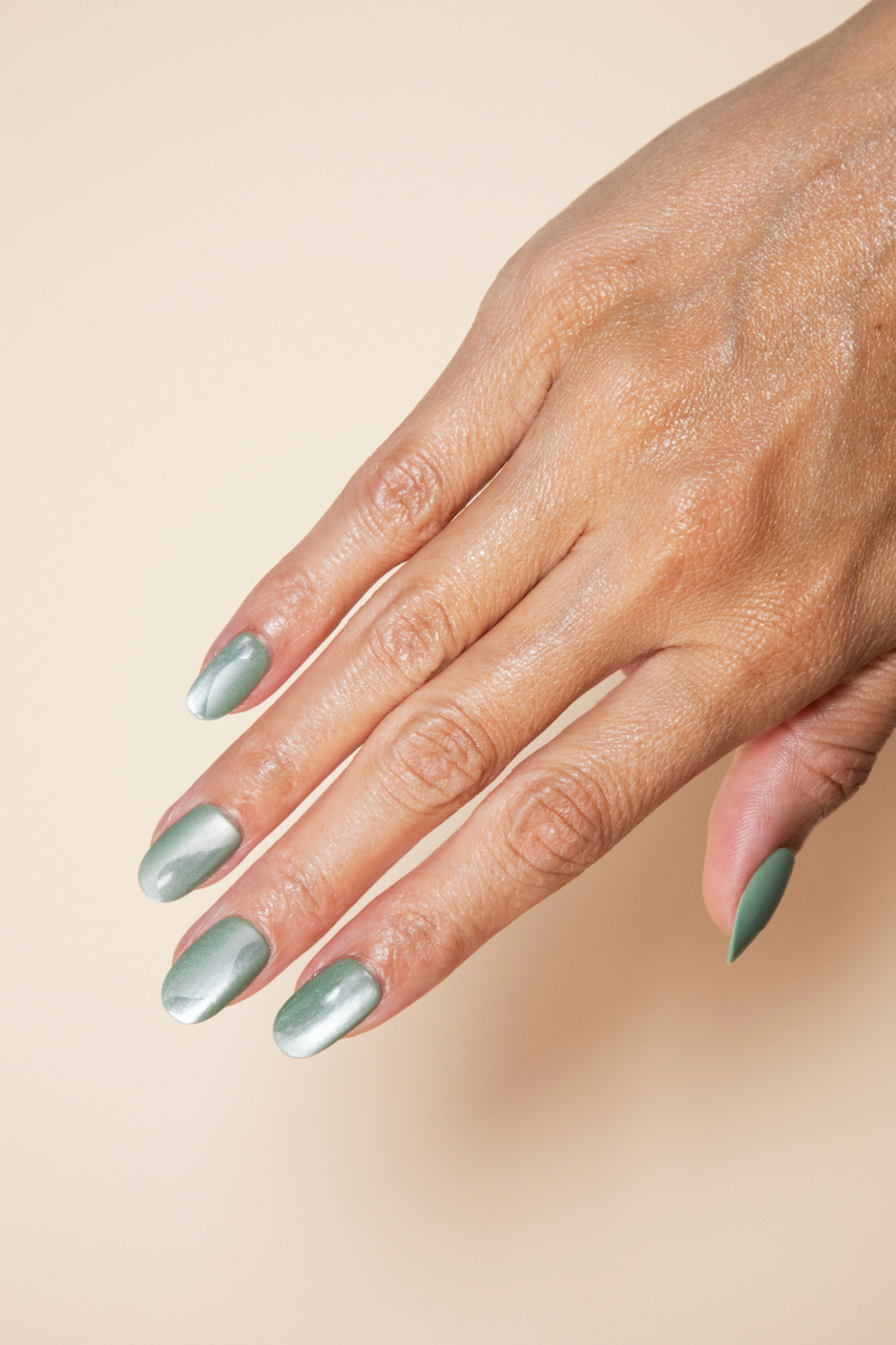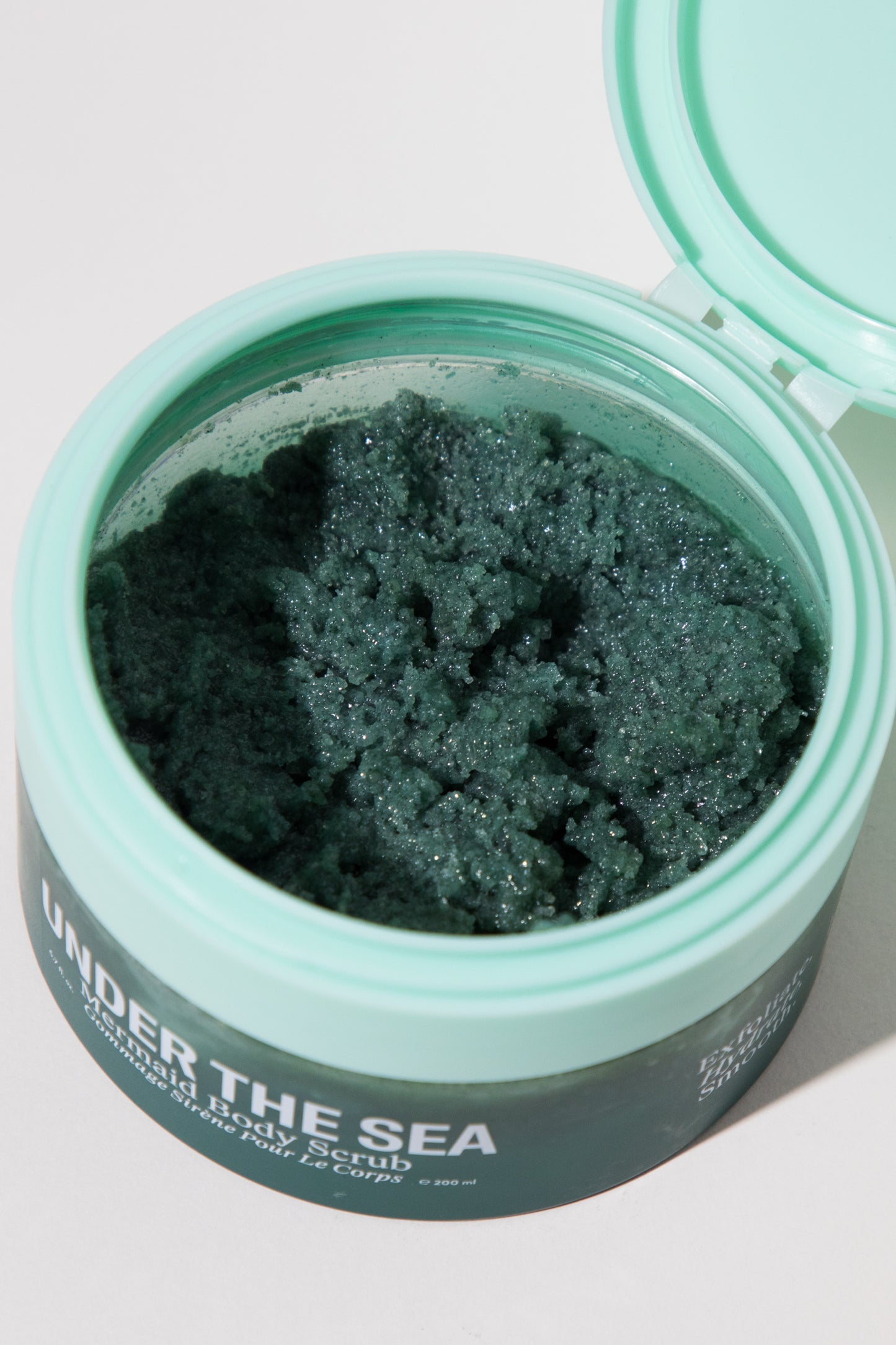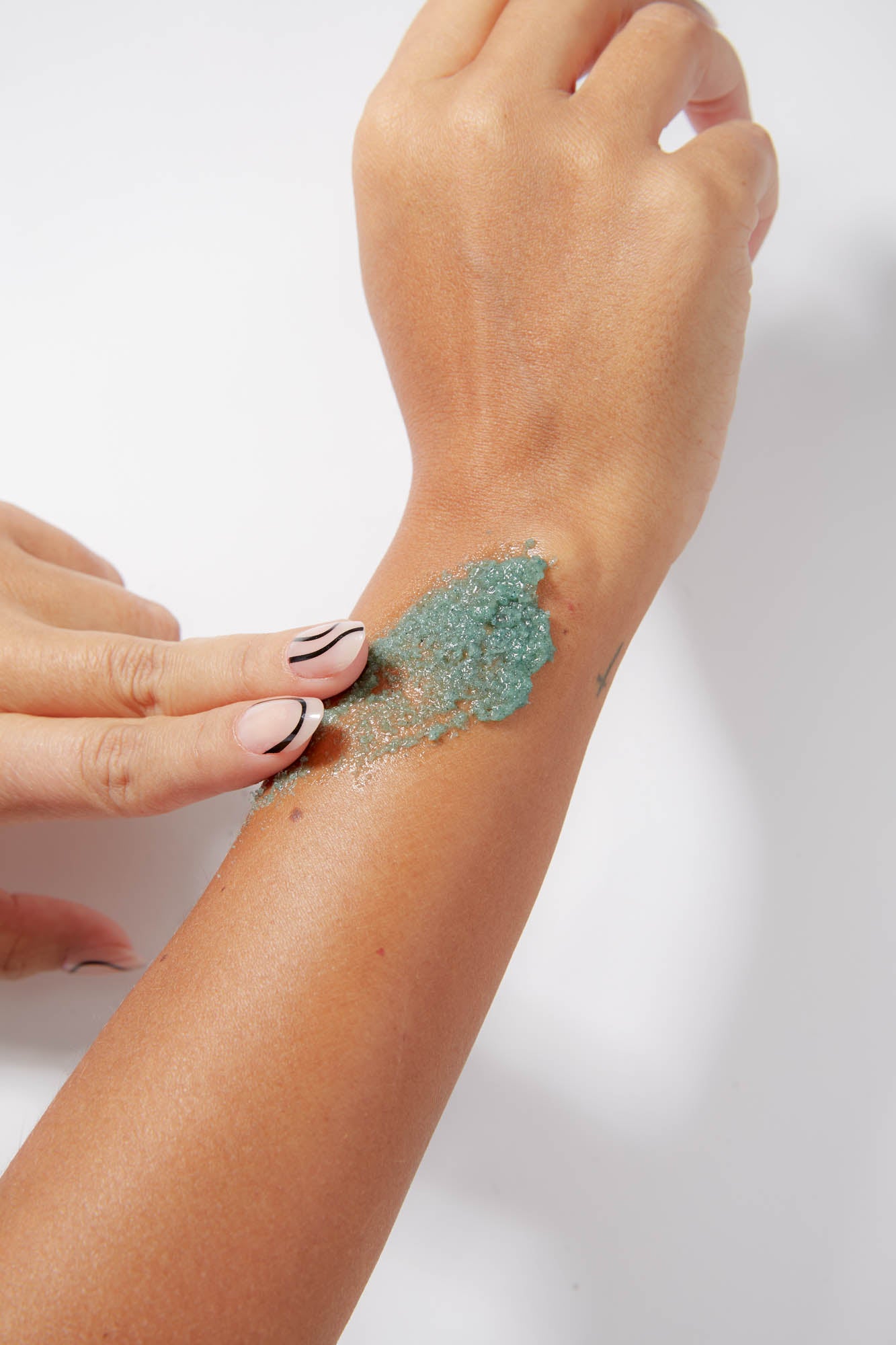 Subscribe to Our Chill Newsletter
Don't know about you, but our inboxes are crazy, stressful messes. Give them a little chill break from RL. Even better when the messages include chill content, contests and discounts.